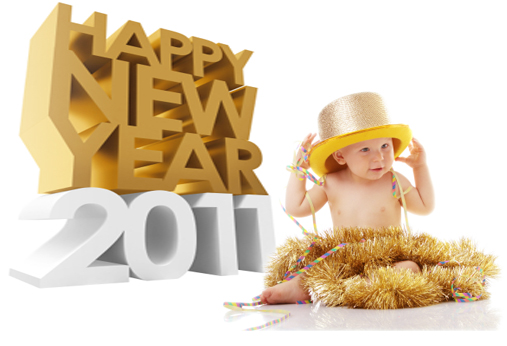 A new year is always an exciting time as we look forward to creating new beginnings and embarking on new adventures -- like becoming a family!
Have you made any New Year's Resolutions yet? Ours is to give you more reasons to visit BabyProductExperts.com in 2011 -- starting with more of our exclusive discounts and rebates at your local BPE certified store, and, of course, more chances to win one of our fantastic sweepstakes prizes!
---
Ask the Experts: Crib Standards & Regulations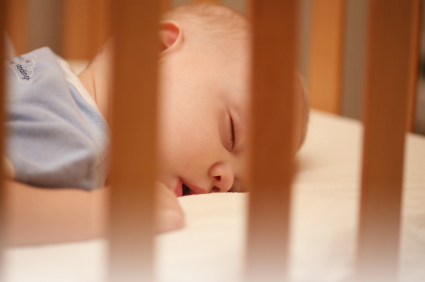 New mandatory crib safety regulations were announced in December by the Consumer Products Safety Commission (CPSC). There were also voluntary manufacturing standards announced by the juvenile products industry.
Since your little ones will spend so much of their time in their cribs, this month's "Ask the Experts" article addresses what both of these announcements mean to you as a parent.
---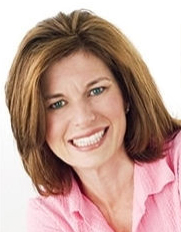 Experts Roundtable: Crib Recalls
We asked Alison Rhodes, the "Safety Mom," to give us some insight into how moms and dads are feeling about the recent crib recalls. All their answers were interesting, but some of the more common answers could potentially put a child in harm's way. We decided to have a member of our expert panel weigh in as well. See what they had to say.
---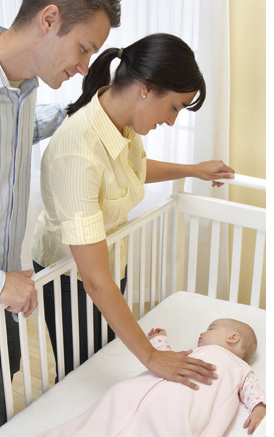 It never hurts to recycle, right? That's what we thought! Just in case you missed them, here are some articles from our archives that can help you make the right choices when it comes to cribs, bedding and related items for your baby's nursery.
Creating a Safe Nursery
(April 2010)
Here are some tips on designing a safe nursery from top to bottom, including the crib and crib-related accessories.
Choosing a Crib Mattress: It's What's Inside that Counts
(May 2010)
Infants spend up to 70% of their time sleeping on crib mattresses, yet many parents don't put much thought into selecting one. As this article shows, all mattresses are not created equal.
Ask the Experts: Drop-Side Crib Recalls (July 2010)
A must-read for parents who have a drop-side crib in their nursery, our panel of experts help you sort out the facts on the millions of cribs recalled in the past year.
For expert assistance with choosing the right crib and other products for your baby and your lifestyle, visit your local Baby Product Experts certified store. Find a store near you.
---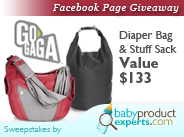 January's prize is a Go Gaga "Slide Tote" diaper bag AND stuff sack. That's right -- two separate items. Total retail value: $133.

Be sure to click the "Like" button on our Facebook page, then click on the "Sweepstakes" tab to enter.
IN THIS ISSUE:
» Crib Standards
» Crib Recalls
» More on Cribs
» January Sweepstakes
» Facebook Giveaway
» Safety News
» Baby Bucks
» Social Links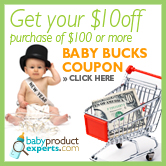 This month's Baby Bucks coupon is worth $10 off your purchase of $100 or more at participating juvenile specialty stores. Just click here to view and print your coupon. Visit BabyProductExperts.com to find the store nearest you. Good through February 15, 2011.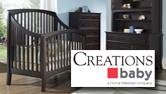 January's Grand Prize at BabyProductExperts.com is a Creations Baby nursery with crib, combo dresser, combo hutch, 5 drawer chest and night stand. Value: $3065.
Each month, we give away several other great prizes — up to seven each week! Here's a sampling of what you could win in January:
Balboa Baby Nursing Cover - Value $36.00
Balboa Baby Nursing Pillow - Value $50.00
Balboa Baby Shopping Cart Cover - Value $49.95
Britax B-Ready Stroller - Value $499.00
Chicco Key Fit 30 Car Seat - Value $179.99
Chicco Romantic Collection Travel System High Chair & Playard - Value $649.97
Evenflo Car Seat - Value $199.00
Graco High Chair - Value $179.99
Guardian Sleeper - Value $43.95
Levels of Discovery Rock-A-Buddies Alphabet Soup Rocker - Value $119.95
Naturepedic Organic Cotton Classic Crib Mattress - Value $259.00
Enter to win through our Sweepstakes page at BabyProductExperts.com.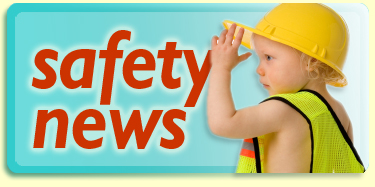 Here's the link to the CPSC's Crib Information Center, which includes:
A comprehensive list of crib recalls
Latest crib safety standards and regulations
Crib safety incident report form
Email alerts registration
Click on the links below for other product recalls posted since our last newsletter:
Infant/Child Product Recalls Excluding Toys
ABOUT BABY PRODUCT EXPERTS

Baby Product Experts is an association of hundreds of small-chain and/or locally-owned baby and juvenile product stores throughout the U.S. and Canada. The stores in our network offer the value, selection and expert assistance you expect when selecting furniture, accessories, gear and other products for your children from newborn and beyond.

All Baby Product Expert stores are certified through an evaluation by an independent Retail Evaluation Service familiar with the juvenile industry and graded on product knowledge, customer service, associate greeting, telephone etiquette, and store appearance.

Copyright (C) 2011 BABYPRODUCTEXPERTS.COM All rights reserved.